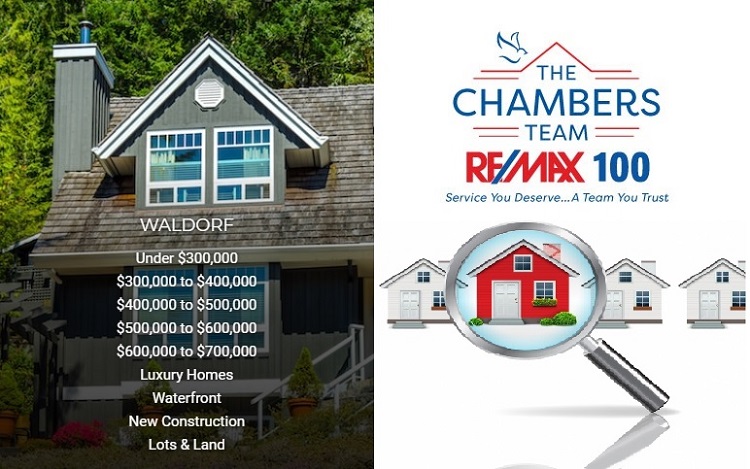 Interested in Waldorf? Take a look at what homes are available in the price range you are comfortable with!
Under $300,000 $300,000 to $400,000 $400,000 to $500,000 $500,000 to $600,000
$600,000 to $700,000 Luxury Homes Waterfront New Construction Lots & Land
Reasons people purchase a home in Waldorf:
Only 23 miles south of Washington, D.C
Several planned communities with various amenities.
Tons of shopping and great places to eat.
Lots of free local activities.
Some Waldorf Trivia,
Waldorf was originally called Beantown!
Waldorf is the home of Joel and Benji Madden of the band Good Charlotte.