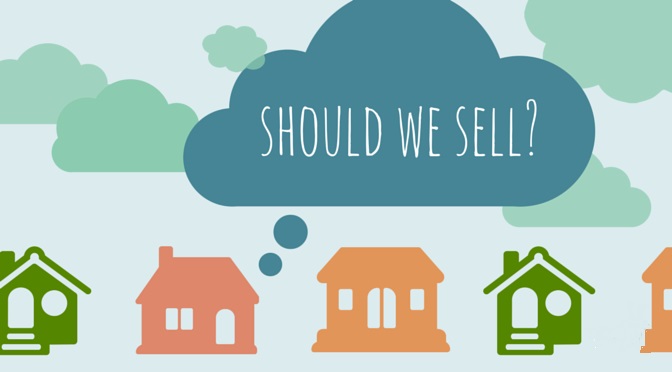 Are You Ready to Sell?

Listing Your Home is not just putting a sign the front yard and boom a buyer shows up with some cash and you're moving out! Selecting the RIGHT REALTOR is where it all begins! We understand selling your house is a big decision that impacts your life in so many ways. As experienced Real Estate agents our goals are clear, market your property to the most amount people via many different avenues until you are giving the keys to the new owner!

Moving can be frustrating and emotional, working with a bad Realtor can make things even more frustrating and possibly even more costly. Choose a Realtor that has your best interests at heart, one that knows the business so well they can put you at ease no matter what is taking place. A Realtor that truly cares about their clients and what's best for them. Please take moment to see what my past clients have said about me on Zillow!

If you are thinking about selling your home or any other property that you may own please lets meet to see if we can establish a relationship where we both want to work together to get your property sold! Once I take a look at your property and we discuss your expectations then I will provide you with a Comparative Market Analysis and spell out the details of my extensive Marketing plan to get the job done. My goal is to have a stress free transaction while meeting all of your expectations and then some.

Some Key Points of My Marketing Strategy

Almost 100% of buyers today start their home buying search using online real estate applications.We have advanced accounts on all of the main ones including Zillow.com, Realtor.com, Homes.com and Trulia.com. On those sites your listing will be enhanced for maximum exposure.Your listing will also populate to more than 65 other online real estate search engines.

I hire professional photographers and videographers at my own expense to capture the most important aspects of your home!It's so important to present your home at its best to attract and not detract each and every potential buyer!

So What's The Plan?
Let's meet so you can share your goals for selling your home
Provide you with an extensive Comparative Market Analysis
Make some recommendations to present your home at its best
Call in the professional photographer and videographer
List your house and put a sign in the front yard
Enhancing it on all the major Real Estate Search Engines
Provide you with a Professionally Designed Color Brochure
Give you feedback from all showings
Bring you the offer you expected
I Will Be Managing the Following
Home Inspectors
Contractors
Appraisers
Buyers' Agent
Mortgage Reps
Title companies
All Issues
Why Don't We Get Started

Please go to my Contact Page and fill it out so I can get back to you right away!