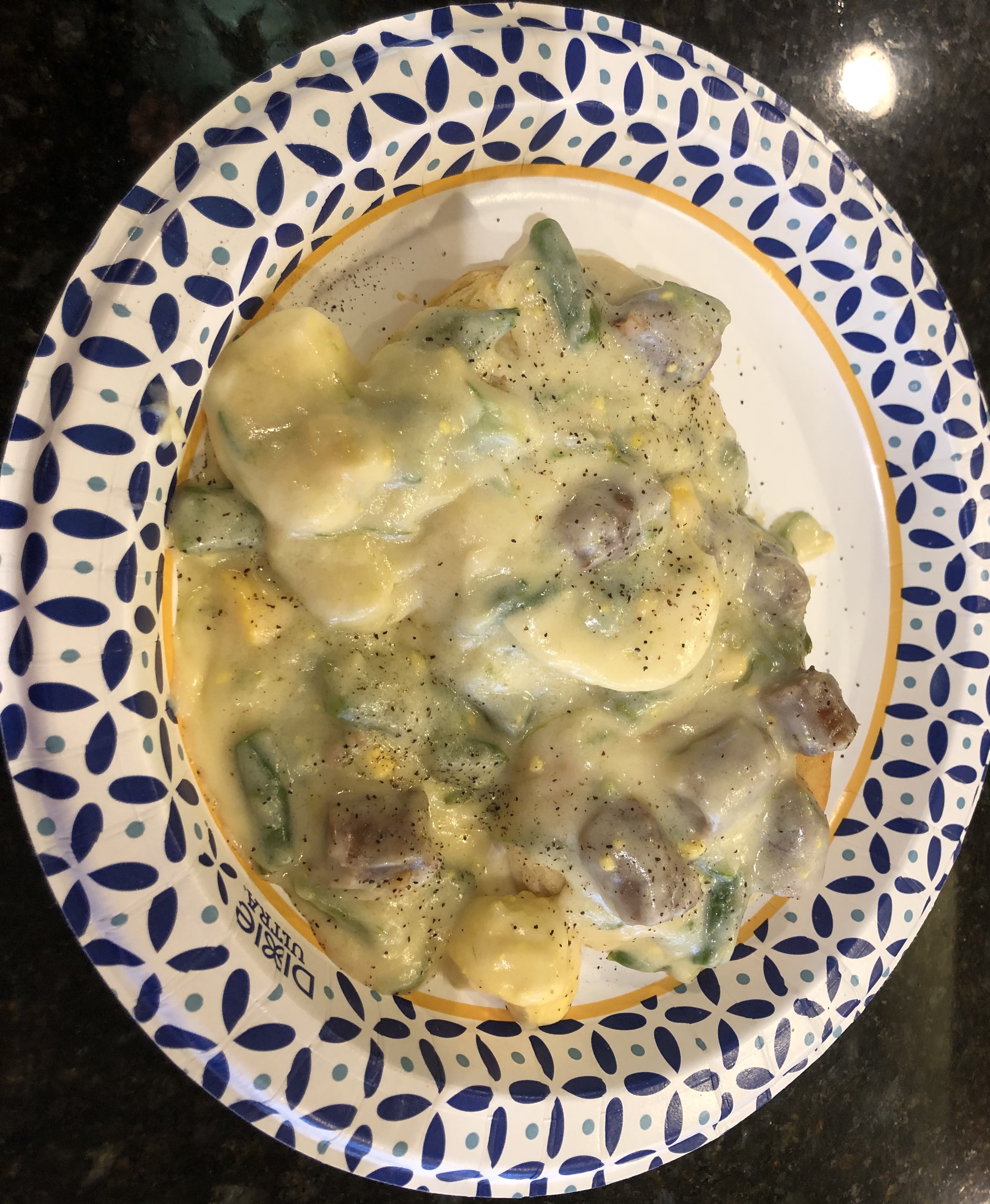 Asparagus Eggs Benedict
I found this recipe years ago and made a few modifications and now it's one of my families favorite dishes. It's become a Christmas Breakfast tradition.
Ingredients
2 Sticks of Butter
1 Cup of Flour
6 Cups of Milk
3 Cups of Chicken Broth
1 Teaspoon of Salt
1/4 Teaspoon of Cayenne Pepper
1 8 oz. Package of Cheddar Cheese of Triple Cheddar Cheese
3 Packs of Frozen Asparagus Heated and Cut Into Bite Size Pieces
4 Packs of Brown Sugar & Honey Sausage Already Cooked and Cut Into Bite Size Pieces
1 Dozen Hard Boiled Eggs Cut Into Quarters
2 Packs of Your Favorite Biscuit. (Mine are the Honey Butter Grands :)
Melt butter in a large pot. Stir in flour until smooth. Add milk, broth, salt and cayenne slowing stirring constantly until it starts to lightly boil. Take off heat and add cheese until it melts. Add already warm asparagus, sausage and eggs. Serve of biscuits.
The dish has unique flavor similar to Hollandaise Sauce with a slight sweetness from the sausage. I PROMISE it won't disappoint!